Vorsteiner BMW F10 M5 In Singapore Gray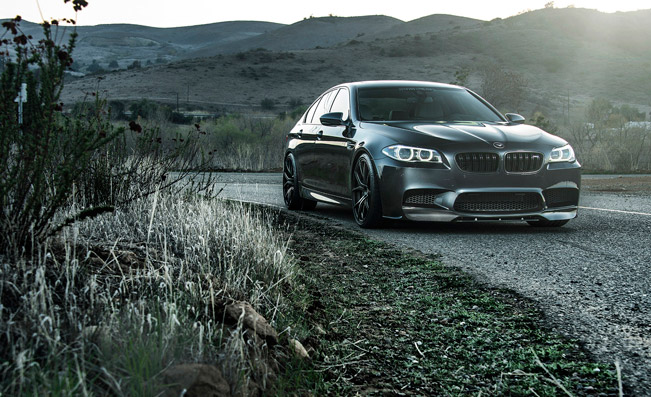 As usual the specialists at Vorsteiner have been very active and now have a new project to present. This time they have redesigned the significant BMW F10 M5 Series, which looks stunning even without a tuning. However, its appearance was pretty much improved and now this BMW looks even more aggressive.
To go directly to the details the M5 got a brand new carbon fiber aero front spoiler and aero rear diffuser, for more harmony. Then Vorsteiner decided this wasn't enough and gave this BMW it special edition 21" Matte Black VSE-003 forged wheels.
Precisely, the wheels come in sizes 21x9.5J for the front and 21x11J for the rear. Of course, the tuners coupled them with appropriate Michelin Pilot Super Sport tyres in the dimensions 265/30/21 and 295/25/21 for the front and rear, respectively.
At last but not least, the M5 was painted in Singapore Gray. This paint scheme will definitely make it stand out among the crowd. The power coming from the 4.4 liter twin-turbocharged V8 was not changed – it is still equal to 560 hp (412 kW) and 680Nm (502 lb-ft) of toque. The top speed here is 305 km/h (190 mph), while the 0-100 km/h acceleration sprint is covered in 4.4 seconds.
Source: Vorsteiner