Wheelsandmore Ferrari 458 Italia - 621HP and 616Nm
Wheelsandmore has unveiled tuning program for Ferrari 458 Italia and the Spyder model. There are some sets of enormous wheels as well as sports exhaust system, sports suspension, power upgrades and carbon elements.
Wheelsandmore offer 6 Sporz² ultralight forged wheels for Ferrari 458 Italia- Front 9.0J x 21" with tyres 245/30/21 Hankook S1-Evo and Rear 12.5J x 21" with tyres 345/25/21 Hankook S1-Evo. The price for the wheel set if 9916 Euro.
The performance upgrade includes an ECU re-map, stainless steel exhaust system with remotable valve flaps and thermic reducing protection covers including manifolds. The overall price is 13024 Euro and the result is 621HP and 616Nm of torque.
The special suspension LCS-2 is priced at 5580 Euro.
Carbon Elements:
100% full genuine carbon, without glass fibre additions, autoclave manufactured
- 7-piece underbody shields for Ferrari 458 - 4-piece wheel housing covers for Ferrari 458 - 2 pcs fog light covers left/right - Carbon-Airbox (around 20 hp extra power) - Rear diffusor - Engine compartment covers - Frontflaps - Mirror caps, racks and triangel window covers - Luggage compartment tub - 12-piece performance-interior kit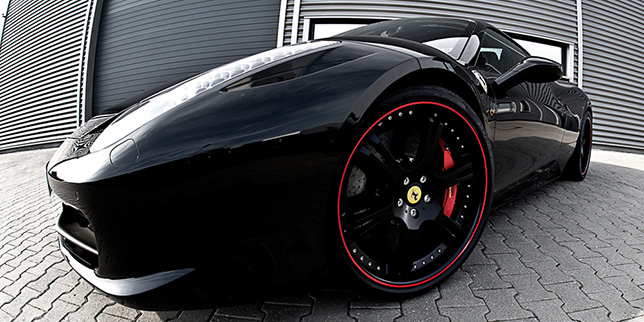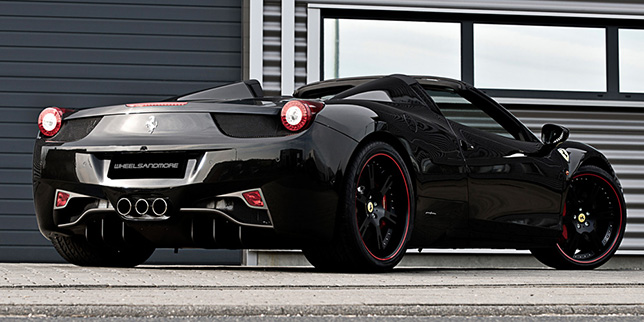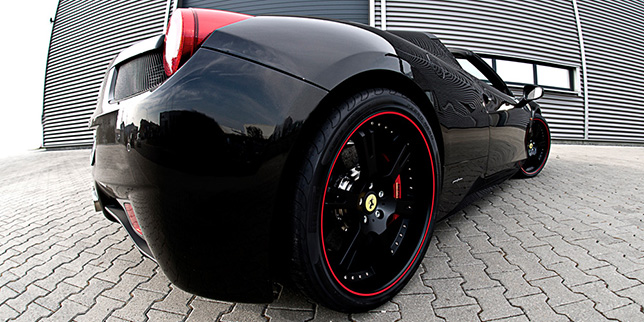 Source: Wheelsandmore