WIMMER Rennsporttechnik and the Mighty Mercedes-AMG C63 S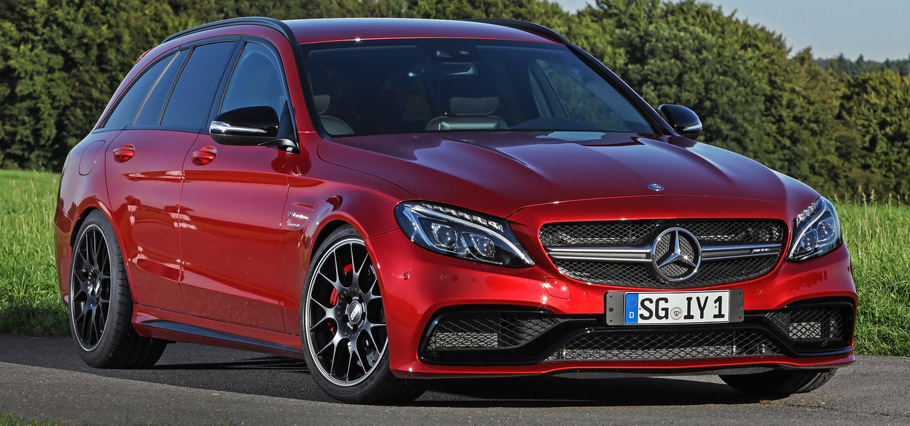 Mercedes-AMG C63 S is once again featured in our news today. The first time we have seen its horses boosted with 100 hp by PP-Performance. Now, the car in its touring variant has been customized by the experts at WIMMER Rennsporttechnik, who did not only uprated its horsepower but also added some tweaks here and there.
Software Optimization
If you have read the previous article, then you should also know that the Mercedes-AMG C63 S comes with stocks 510 HP (375 kW) and 700Nm (517 lb-ft) of maximum torque. WIMMER RST decided to do a software optimization and added some helpful equipment, thus achieving a total power of 640 HP (471 kW).
SEE ALSO: Mercedes-AMG GT S and C63 S With Extra 100HP by PP-Performance
And this s far better (+130HP) than the additional 100HP that PP-Performance has added to their variant of the C63 S.
Additional Equipment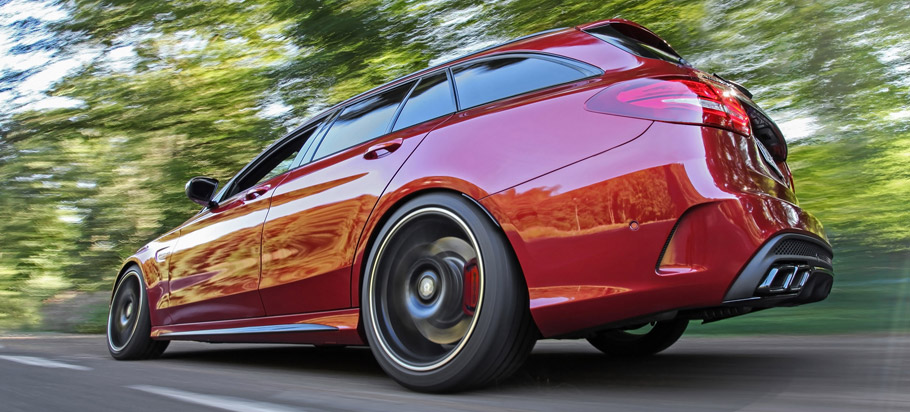 New sports exhaust system has been also added. Here, the sports cat and Y-pipe as well as the electronic valve command are optional. Besides full sportive sound, there is also a power uprating included. How cool is that!
New wheels are a prerequisite for the extra power. Hence, the tuners decided to equip this Mercedes with BBS type CH rims of the dimension of 19 inches. They were then matched with suitable sport tires. In addition, KW delivered brand new coilovers, ensuring speedily cornering and perfect road holding.
Source: WIMMER Rennsporttechnik