2005 Ferrari FXX Evolution - Price $2,190,000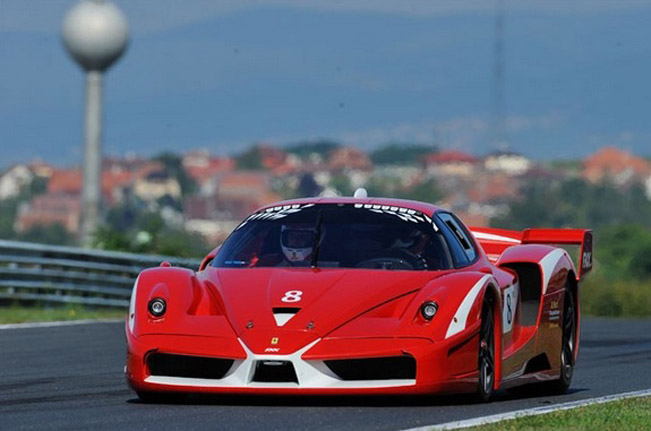 Ferrari Maserati of Fort Lauderdale is currently offering a 2005 FXX Evoluzione for $2.19 million (around (€1.57 million). The car is only track legal, which means that you can't drive it on public roads.
2005 Ferrari FXX Evoluzione is powered by a 6.3 liter naturally aspirated V12 with 860HP (632 kW), which is connected to a highly advanced F1 gearbox providing shifting time of just 100ms. There is also a Carbon Fiber-reinforced Silicon Carbide Ceramic Composite brake system ensuring incredible stopping power.
There are also some aerodynamics upgrades delivering more traction at high-speed maneuvering and a sophisticated traction-control system.
Besides the racing nature, the FXX Evoluzione has a nice Rosso Scuderia exterior and a Nera Alcantara interior.
So, here is an opportunity to own one of these majestic race cars. Reward yourself!
Source: Ferrari Maserati of Fort Lauderdale