2012 VOLVO DRIVe Powershift
Volvo launches automatic DRIVe diesels with the same fuel consumption as manual versions
We have very exciting news form Volvo Car Corporation, which just has announced the latest step in its 'DRIVe towards Zero' emissions strategy. This will be made possible with the launch of an automatic gearbox option in four Volvo DRIVe models: the S60 DRIVe, V60 DRIVe, V70 DRIVe and the S80 DRIVe. For the first time, these DRIVe models can be ordered with Volvo's Powershift dual-clutch automatic gearbox. What needs to be highlighted here is that buyers of these cars won't compromise on environmental care or economy as the automatic cars deliver exactly the same fuel economy and emissions as the class-leading manual variants.
This only can mean that for the first time in history the fuel consumption in variants with an automatic gearbox  is brought down to the same level as in the manual versions.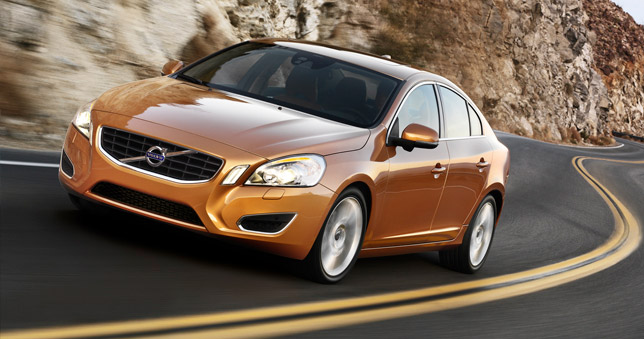 If you wonder about the fuel consumption (combined cycle) and CO2 figures, here there are:
Volvo S60 DRIVe Automatic - 65.7mpg (28,7 km/l) & 114g/km
Volvo V60 DRIVe Automatic - 62.8mpg (26,7 km/l) & 119g/km
Volvo V70 DRIVe Automatic - 62.8mpg (26,7 km/l)  & 119g/km
Volvo S80 DRIVe Automatic - 62.8mpg (26,7 km/l) & 119g/km
But wait, if you hurry to buy a DRIVe Powershift, you'll have to do it in early 2012. The production of the car starts mid-February.  And if you are curious about the prices they are exactly £25,230 for the S60 DRIVe, £26,405 for the V60 DRIVe, £27,730 for the V70 DRIVe and £26,980 for the S80 DRIVe.
What I like about this DRIVe Powershift is that the low consumption and emission levels result in a number of technological improvements. First of all, there is a reduction of the friction between gearbox components. Second, the engine and gearbox software have been modified. Third, the start/stop system cuts off the diesel engine when the car is still rolling (below 3mph). Next, to create lower energy consumption, all electrical systems have been optimized. And at last, all the S60, V60, V70 and S80 DRIVe are fitted with Volvo's latest 4 cylinder 8 valve 1.6-litre turbo diesel engine, which delivers low CO2 while at the same time still delivering a healthy 115hp (84.5 kW) and 270 Nm (199 lb-ft) of torque.
T go further into DRIVe details, the variants of the vehicle are now available with either a 6-speed manual or a 6-speed Powershift automatic gearbox. Next, there is included a brake energy regeneration, a turbo with variable turbine geometry, common rail fuel supply fitted with Piezo injectors. To enhance it more, they have also added a combined catalytic converter and diesel particulate filter, Start/Stop technology with intelligent climate monitoring, Low rolling resistance tires. And at last the details of the Powershift gearbox are the following: wet double clutch, split input shaft (outer hollow shaft encloses the inner shaft), manual gear selection available via the gear selector and hydraulic control.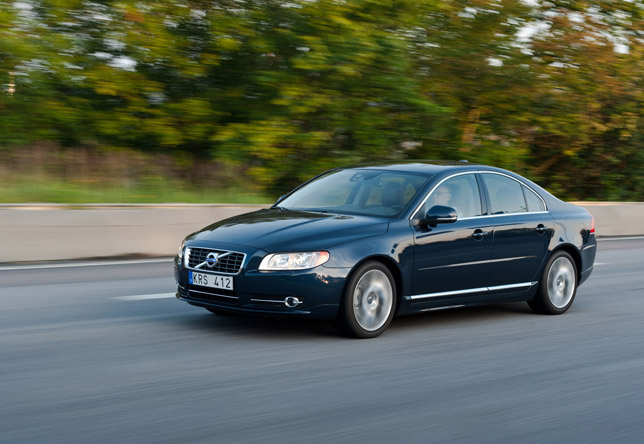 With the motto 'DRIVe Towards Zero', Volvo Car Corporation aims on improvements on the petrol engines. They are made possible by the optimization of the four-cylinder, 1.6-litre T3 engine (150 hp/110 kW), which is available in the Volvo S60 and V60. Moreover Volvo's engineering specialists have managed to bring fuel consumption down to 49.0mpg (20.8 km/l) in the S60 (previously 42.8mpg /18,2 km/l).  Hence, this corresponds to CO2 emissions of just 135 g/km, which is a reduction of 17g/km!
The Powershift transmission can now be specified with the T3 engine. The reason to do this is that it will reduce an entry level price of an automatic S60 to £24,270.  And if you are asking about the figures for the direct-injected T3 engine combined with automatic Powershift in the S60, they are 39.8mpg (16.9 km/l) and 164 g/km.
The S60 and V60 T3 Powershift will be available to order in early 2012. However, they will be firstly delivered in April.
This DRIVe Powershift maybe will make VOLVO Car Corporation a European leader in CO2 reduction. The corporation has a leading role among European carmakers in terms of reducing carbon dioxide emissions. This is being confirmed in the annual analysis presented by the European Federation for Transport and Environment (T&E).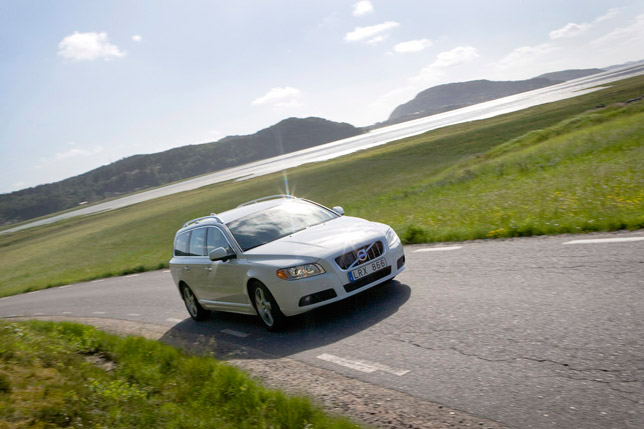 Source: Volvo