Did we just find the best Citroen car out there?!
We have told you about many classy and super-classy Citroen vehicles. Remember the new Citroen Megane Sport III? And the Tour Hyphen Concept? And what about all these Cactus Special Editions? We bet you remember. In fact, recently Citroen team has brought us many cool vehicles that deserved our attention. And then, most suddenly there is this 1973 Citroen DS Super 5, considered to be the finest Citroen DS vehicle in the world.
Tight, badass looking and futuristic (in terms of 1970s) this little guy still has that solid presence and catches the eye with neat shapes and expressions. Starting with this super aggressive face at the front, going through the clean and simple sides and finishing with scalloped back with dramatic design solution, we tend to believe that this one is actually a pretty convincing choice for the best DS vehicle out there.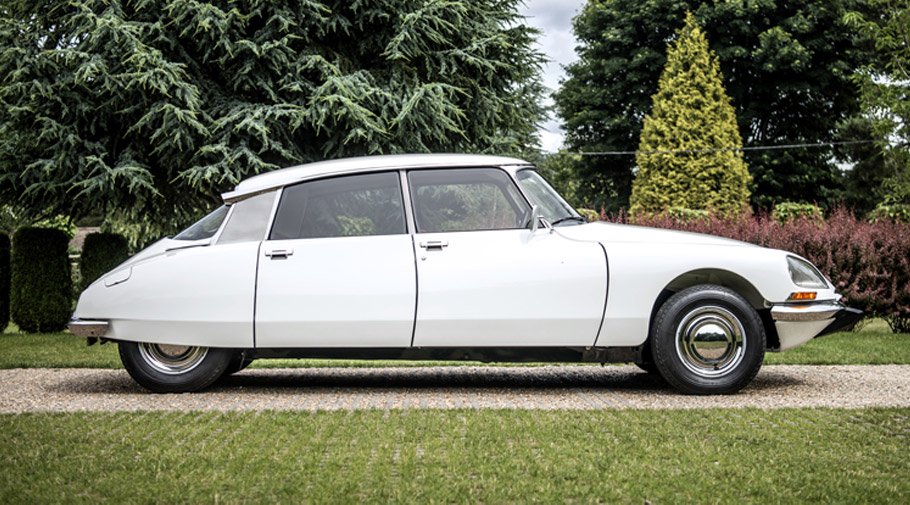 This particular Super 5 unit is finished in Blanc Meije (period white) and comes with its original Red Targa upholstery. Meticulously restored to exceptional high levels and as close to the original condition as possible, the owner decides to auction this one with the aid of Silverstone Auction's Salon Privé Sale event, on Saturday, 3rd September at the Blenheim Palace.
SEE ALSO: Citroen and Rip Curl showcase the unique C4 Cactus Special Edition!
A 1973 Citroen DS Super 5, believed to be the finest Citroen DS in the world, is set to be auctioned at Silverstone Auctions' Salon Privé Sale on Saturday 3rd September at Blenheim Palace.
SEE ALSO: Citroen Will Officially Unveil Tourer Hyphen Concept at the Geneva Motor Show
But let's get back on vehicle's fame. This model is so good that it has took home more than 200 awards overall. Definitely an unrivalled European show car winner, this vehicle has dominated at many concourses and event: these include National Champion at Welsh Benson & Hedges Concours and Hedges Concours, NEC show winner and it was also a national Meguiars Concours display car. Oh, yeah. It was also featured at the Paris Concours and Citroen World Championship.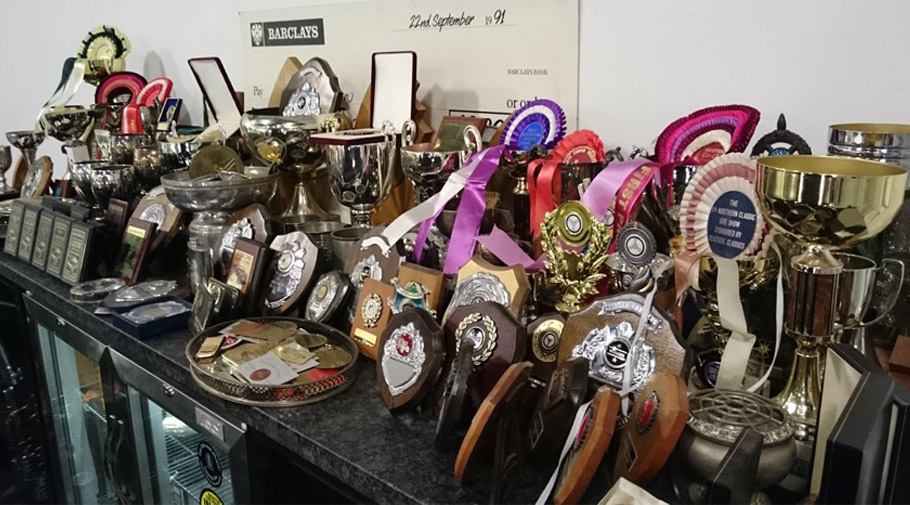 And last, but not least, this award-winning 1973 Citroen DS Super 5 will be offered for sale with all of its storage boxes, full photographic restoration folders and about 150 magazine features. The price? between $88,000-$120,000 USD.
Source: Silverstone Auctions