BMW E46 M3 CSL by REIL Performance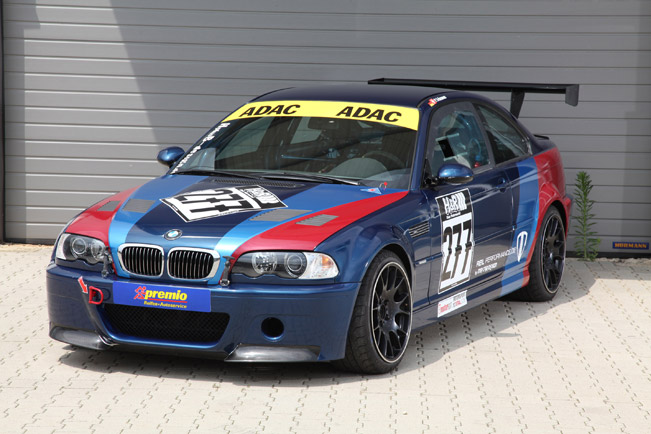 This project is completed thanks to the collaboration between REIL Performance and MR Car Design. Both companies will produce totally 1383 units of the limited edition BMW E46 M3 CSL, where the last three letters stand for, according to BMW, light weight construction of Coupe Sport.
Doors and tailgates are made from a strong resistant carbon, which is also ultra-light contributing to the reduction of weight. The rear wing is originally from the Porsche GT3, side windows and rear window are made of Plexiglas.
BMW M3 CSL is powered by a fantastic Inline six-cylinder naturally aspirated petrol engine delivering 360HP (265 kW) at 7900RPM and 370Nm (270 lb-ft) of torque at 4900RPM. The engine is mated to a 6-speed manual gearbox. 0-100 km/h in less than 5 seconds and a top speed of 308 km/h (191 mph). ¼ mile in 13.0 seconds with 170 km/h (106 mph).
The tuned M3 CSL rolls BBS Motorsport wheels fitted with Yokohama set of tires. The suspension comes from Bilstein granting perfect road behavior at all conditions. The brake system consists of 6-piston calipers at the front and 4-piston at the rear with brake discs from Porsche GT3.
The E46 M3 CSL is shrouded in dark blue color of CFC foil as the base and the strips of the same origin are presented in Bright Blue Metallic and Cherry Red.
Also in the interior REIL performance has nothing left to chance and installed a welded cage from company Cardiff.
Source: REIL Performance