Corsavan - Small Van Of The Year 2008
Small vans with low running costs have never been more popular – and according to leading light commercial vehicle magazine What Van?, the Vauxhall Corsavan is the best of the lot.
The prestigious publication awarded Corsavan the title of 'Small Van of the Year 2008' – the second year in succession that it has taken the accolade - citing its road manners, fuel economy and modern, streamlined styling as the key features that made it more attractive than rivals.
What Van? Editor Neil McIntee said that Corsavan's car-derived origins gave it extra appeal in a heavily competitive sector.
"On the face of it the latest breed of small vans ought to spell the end for commercials based on hatchback cars," he said, "but from the viewpoint of status-conscious customers Corsavan is a far more acceptable sight on the typical suburban driveway.
"What's more, Corsavan comes with all of the virtues of the car on which it is based. As a consequence, it comfortably outclasses similar products so far as driveability is concerned"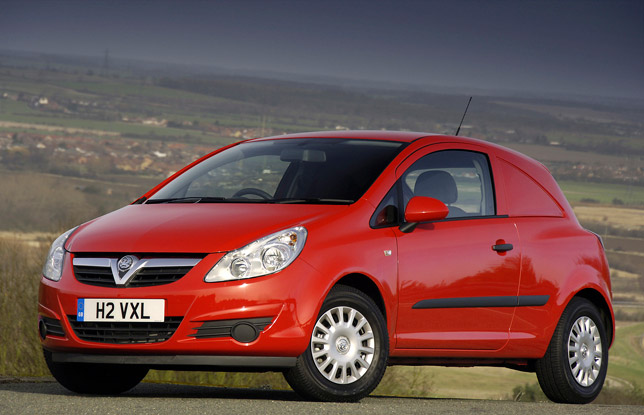 Corsavan's popularity is reflected in its sales figures – By the end of November, Vauxhall had sold 2,253 Corsavans in 2008, 169 more than in the whole of 2007.
"The small van market is growing more and more important as businesses look to keep their costs under control," said Steve Bryant, Vauxhall Commercial Vehicle Brand Manager. "The fact that Corsavan shares so much with the multi-award winning Corsa car means we have a van that offers class-leading levels of quality, dynamics and roadside appeal, all of which are increasingly important to commercial vehicle customers."
Vauxhall sold over 53,000 vans in the UK in 2007, and is Britain's biggest manufacturer of light commercial vehicles. By the end of 2008, the company will have constructed over 100,000 vans in the UK at plants in Luton, Bedfordshire and Ellesmere Port, Cheshire.