D2Forged Teases Novitec Maserati GranTurismo MC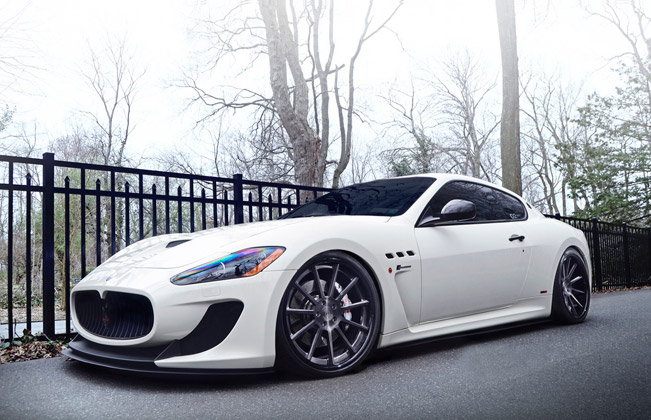 Although we haven't heard for a while from the tuners at D2Forged Wheels we are now pleased to see a teaser image that they have released of their latest project. It is on already tuned Novitec Maserati Granturismo MC and promises to bring about more on-road thrill.
Novitec Maserati GranTurismo MC is equipped with a special tuning package that offers a SUPERSPORT supercharged engine that generates 650 hp (475 kW) and 623 Nm (460 lb-ft.). This Maserati's power comes from the 4.7 liter V8 unit, and everything mentioned contributes towards an acceleration time from 0 to 100 km/h in 3.9 seconds on the way to a top speed of 306 km/h (190 mph).
Now the specialists at D2Forged are making some modifications on the already tuned version of the GranTurismo MC. They have only revealed with what set of shoes this vehicle will be equipped – namely the D2FORGED CV11 in size 21×13.5″ and fitted with 355mm of Pirelli Gift wrapping. More information around this project is promised to be disclosed soon.
Source: D2Forged Wheels