Edo MC12 XX
The Edo Maserati MC 12R just got better. Where the MC 12R had a modest 70hp power increase, the MC 12XX is aiming for Ferrari FXX power levels, totalling the horsepowers under the hood at 800. Edo was never very happy with the Maserati MC 12, even comparing the sound of the car to a Nissan Primera, and has undoubtedly outdone himself this time around.
So, if you have a MC12 sitting around, head on down to Ahlen, Germany. With purchasing this program you will also receive 1 day of testing with an Edo instructor, mechanics, data recording, transport and hospitality.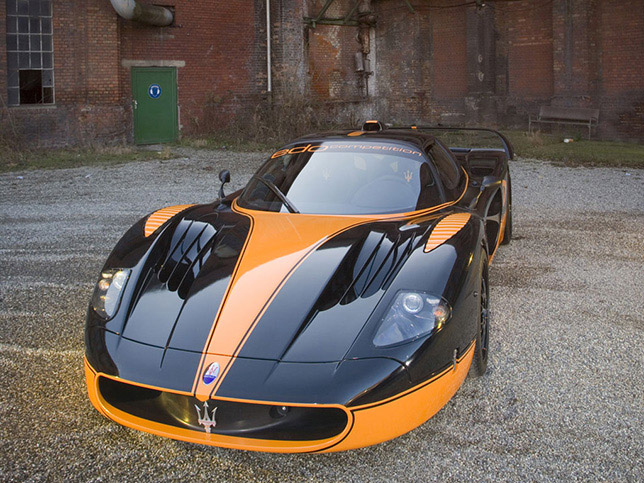 Specials
power increase 170 hp – contains new steel cylinder and piston 6.3 l (same like FXX ), new camshafts, new Titan valve springs, new Titan connecting rods, new oil cooling piston pipes, new exhaust manifolds, sport catalytic stainless, sport catalytic converter, sport air filter, air-ram system, fuel cooling system, new clutch, all bearings new, new oil pump, new gaskets, and dyno running with all worksport catalytic converter stainless with two level switch controlled sound system, new tail pipes in carbon volume of the exhaust per button push adjustable ceramic sport break system with 396 mm brake disc front and 360 mm brake disc rear, special brake pads in front and rear wheels can be painted in different designs tyre-air-pressure control system shows pressure and temperature per wheel headlamp-cover hand made form makrolon design modification outside for example complete different colour Independently adjustable dumping technology – rebound and compression dumping like FIA – GT MC12 air-in-take from carbon
Weight reducing programm 100 kg !!
New Racing wheels front 10 x 19 with 265/35 ZR 19 Michelin, rear 13 x 20 with 335/30 ZR 20 Michelin
Buying this kit includes 1 day testing with instructor, mechanics, data-recording, transport and hospitality on a race track.