Ford GT Makes Exclusive Debut in Forza Motorsport 6 for Xbox [VIDEO]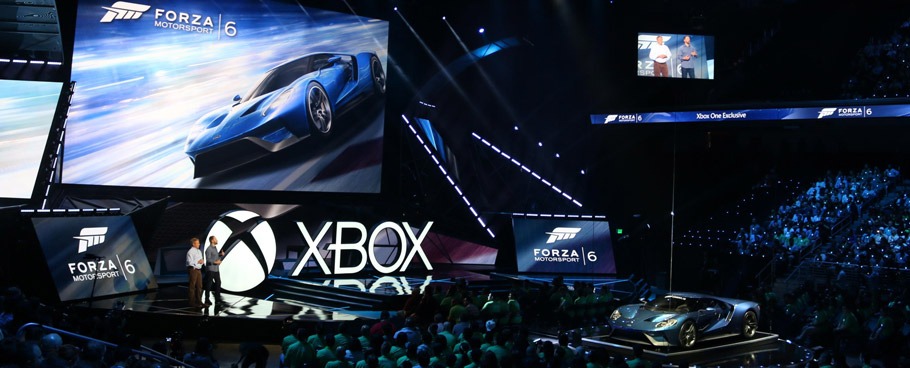 Ford GT is going to be featured exclusively Forza Motorsport 6 Xbox One game! This is fantastic news for anyone who is keen on driving virtual cars, because he or she will have the taste of the latest Ford GT, before many could do that for real. The news was announced yesterday at E3 2015 at the Galen Center in Los Angeles today.
The high-performance Ford GT descended from the rafters, making it clear that it will be featured in the popular game. In addition, the car also makes a world gameplay premiere as cover car for the next iteration of Forza Motorsport 6. The game will be exclusively launched for Xbox One on September 15.
Ford GT: the Ultra-High Performance Supercar
Ford GT will go on sale late next year, and unfortunately it will be distributed in select markets. The car is an example of a technology for the company. There are many reasons for that but let me mention some of the most important ones.
First, it is powered by the ultra-efficient 3.5-liter EcoBoost V6, delivering more than 600 horsepower. Next, it is fitted with advanced aerodynamics further supporting the exceptional performance. And at last but not least, the body of the Ford GT has been constructed entirely from lightweight carbon fiber.
SEE ALSO: Ford GT: a Carbon Fiber Supercar that Delivers More Than 600 HP [VIDEO]
All of this is supported by a modern and functional shape, 20-inch multispoke wheels coupled with Michelin Pilot Super Sport Cup tires and carbon-ceramic brake discs at all four corners. Inside, one finds two-seat cockpit accessed through upward-swinging doors.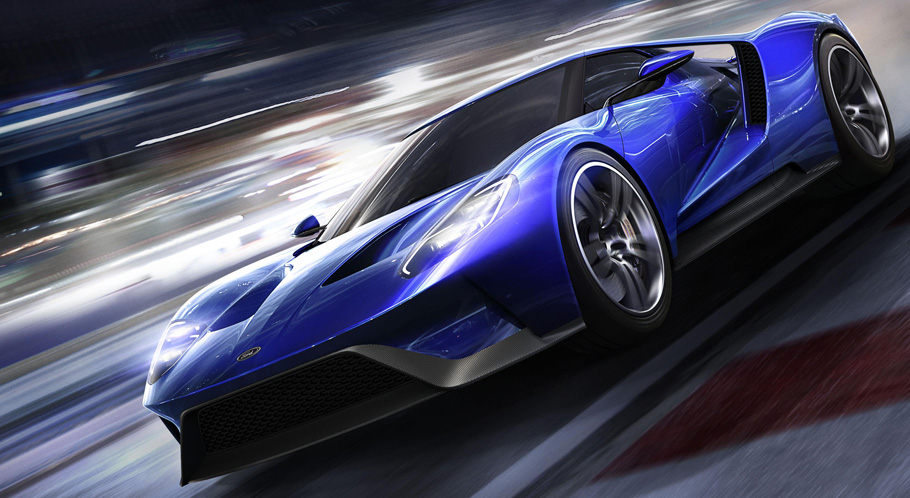 The interior also features driver and passenger seats integrated directly into the carbon fiber passenger cell. The cabin also features an F1-style steering wheel which integrates all necessary driver controls. There is also a fully digital and configurable instrument cluster displaying the driver-focused data.
Forza Motorsport 6 Offers Perfect Opportunity
Forza Motorsport 6 is where the magic happens. In reality, only a few of the world's top professional race car drivers will get to pilot Ford GT in the GTE-Endurance Pro class at 2016 Le Mans. The game gives the opportunity to many gamers to drive the supercar. In the Forza Motorsport 6 vehicle lineup are also featured Ford Shelby GT350 Mustang and F-150 Raptor.
Video Source: YouTube
Source: Ford