Hyundai i-Oniq Concept Car
Hyundai has released the first image of the new i-Oniq concept car, which will showcase feature technology and design. Essentially, it is an electric sports hatchback with a range-extending petrol engine. The idea was well appreciated, because only electric vehicles are not so useful as they appear.
The i-Oniq is intended to convey the latest thinking from Hyundai's designers and engineers. The car features gentle feature lines and muscular surface treatment, conveying both premium and sporty qualities evident in both the exterior and interior of the car. Other highlights include penthouse roof and LED headlights.
The vehicle measures 4.4 metres in length meaning a lot of inner space for four occupants. High-tech equipment in the driver interface and controls reflects contemporary and future premium consumer electronics technology.
The drivetrain includes a 1.0-litre, 3-cylinder petrol engine, which is mated via a generator, to a lithium ion electric motor which produces 109PS (80 kW). In electric-only mode, i-oniq has a range of 120 km, but the petrol engine extends the range up to 700 km, producing just 45 g/km of CO2 in the process.
"The i-oniq concept has been created to reflect the new thinking that runs through the Hyundai brand.  It has a bold design, inside and out, that provokes contemplation on the future of automotive possibilities, and a powertrain that highlights one of the ways in which we could power future products – wrapped in a package that exudes premium qualities.", commented Senior Vice President and COO of Hyundai Motor Europe, Allan Rushforth.
The Hyundai i-Oniq concept car will be exhibited at the 2012 Geneva Motor Show, next week.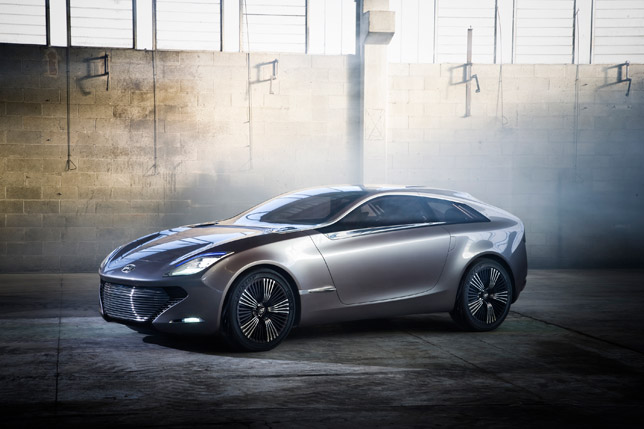 Source: Hyundai