Infiniti QX30 Concept Teased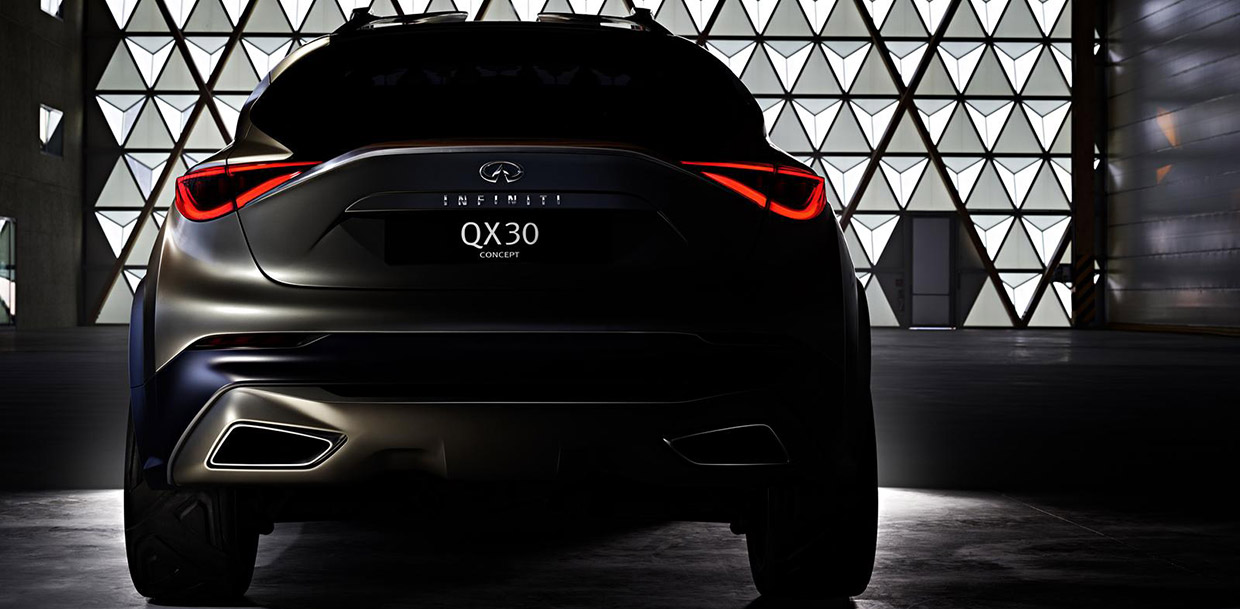 We were expecting Infiniti to unveil its crossover variant of the upcoming Q30 compact car and today we finally got our chance to catch a glimpse of it. The released teaser image is of a concept version that is going to make its premiere next month during the 2015 Geneva Motor Show.
The new Infiniti QX30 concept car is said to match the "urban – week – and – get – away – weekend lifestyle" of customers. According to the carmaker, this model is going to be an example of how the sleek lines of a coupe are combined with the rugged appearance and commanding seating position of a crossover. The SUV-like look is partially obvious from the image which depicts an intriguing rear end underscored by an interesting tailgate and well-shaped LED taillights. Moreover, the huge rear bumper is completed by large exhaust tips.
Beefed up tires and massive wheel arches also adorn the silhouette of the QX30 concept. Along with the Q30 hatch, both cars will receive a production version later this year. Despite the fact that there is still plenty of information that is missing, Infiniti revealed that its QX30 will be based on the Mercedes-Benz MFA premium compact car platform developed for GLA compact crossover. The Infiniti Q30, on the other hand, will be similar to Mercedes-Benz MFA-based A-Class hatch.
Source: Infiniti