Maserati GranTurismo MC Stradale With Debut In Geneva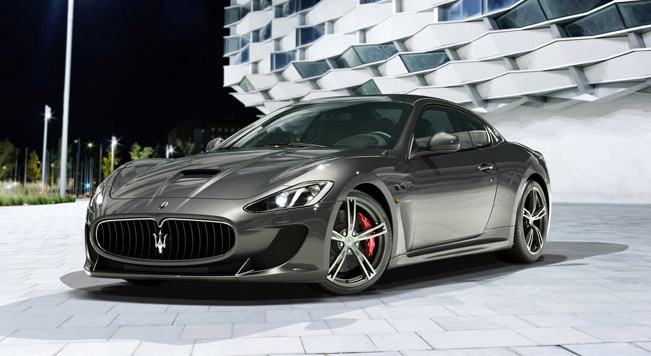 Maserati GranTurismo MC Stradale alongside the Quattroporte will be shown at the Geneva Motor Show thus making their official European debut. The new four seater GranTurismo MC Stradale has combined many positive attributes starting with its expression of sportiness and ending with the luxury that a coupe can deliver.
The Quattroporte is the first Maserati to be built at the new Giovanni Agnelli plant in Grugliasco (Turin). And on the other hand, the GranTurismo MC Stradale will be built at the historic factory in viale Ciro Menotti in Modena.
The four seater GranTurismo MC Stradale, like its sibling two seater, takes its inspiration from the racing version which competes in the Maserati Trofeo Championship. It will offer its customers the perfect combination of sportiness, luxury and elegance, comfort and style, functionality and dynamism.
In addition, this new Maserati model has enhanced aesthetic exterior features such as carbon fibre bonnet which frames a central air intake and two rear extractors and by the new forged 20" alloy rims. Inside the cabin are also included new materials that contribute for an impressive new style.
Under the hood the four seater MC Stradale will have a 4.7 litre, 460 hp (338 kW) aspirated V8 engine. It will be mated to a MC Race Shift 6-speed robotised manual gearbox and will excellent performance with a top speed of 188 mph.
In terms of safety and security, the vehicle utilizes Brembo carbon ceramic brake discs. The new GranTurismo MC Stradalealso benefits from the work carried out on the latest engine range to reduce fuel consumption and emissions.
Source: Maserati