Is there anything special about the new ALPINA models? You be the judge [w/video]

ALPINA's flagship model, the B7 Bi-Turbo will make its UK debut at the Goodwood Festival of Speed. After some sweet feedback, designers feel confident enough to continue with the show-off. The B7 will be displayed alongside the B4 Bi-Turbo Convertible, also making its first official debut in UK. Both vehicles have a lot to show and both of them are worth reviewing. So, let's start with the B7 Bi-Turbo.
ALPINA B7 Bi-Turbo
The whole lineup is known for delivering some massive power and the B7 is no exception: this one offers the vast 608hp (453kW) and 800Nm of torque from a 4.4-liter V8 power unit. Of course, the design team refined and improved the air suspension, damping, steering, gearbox, and basically everything that needs an upgrade, received one. Long story short: this is one hell of a vehicle and will proudly stand among its brothers.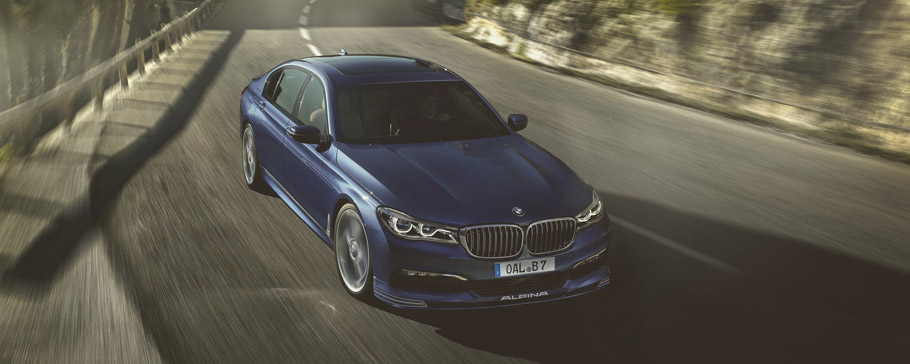 In terms of exterior styling, there is nothing groundbreaking: it has the same straight lines, aggressive stance and lovely proportions. Don't get me wrong, the vehicle looks fantastic, but it seems the team focused its attention entirely towards the drivetrain and the performance. We got some improved stats from the wind tunnel tests, sweet ALPINA Blue illumination on the door sills, and the interior has become really comfortable with the ALPINA Blue mood lightning.
But all the improvements and additions do not change the fact that this one looks just as its predecessors. However, it does have a lovely ad. Check it out!
New B4 Bi-Turbo Convertible

Goodwood will also witness the unveiling of the new B4 Bi-Turbo Convertible. With 410hp and 600Nm of torque, this one can almost fly through the streets and as it comes with impressive efficiency, we tend to like it. And the best part? You can run from 0 to 100km/h in 4.5 seconds with the roof down. Woohoo, reminds me of my teenage dreams.
SEE ALSO: When one 600HP BMW is not enough, you make two of them!
Based on BMW's 4-series, the B4 Bi-Turbo has been refined for the past two years and the result is really impressive: the engineering team managed to bring us tons of comfort, efficiency and exclusivity. Already available, the B4 Convertible has a starting price of $72,767 USD.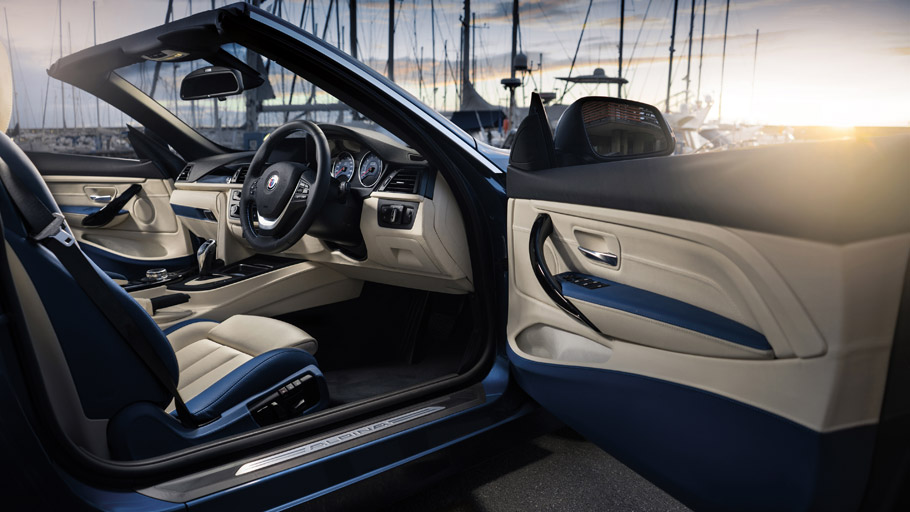 The Goodwood Festival of Speed is becoming more and more appealing, as we see numerous manufacturers showing their interest in the show, along with their latest technical achievements.
Stick with us for further information!
Source: ALPINA GB