Toyota announces details about the latest Supra prototype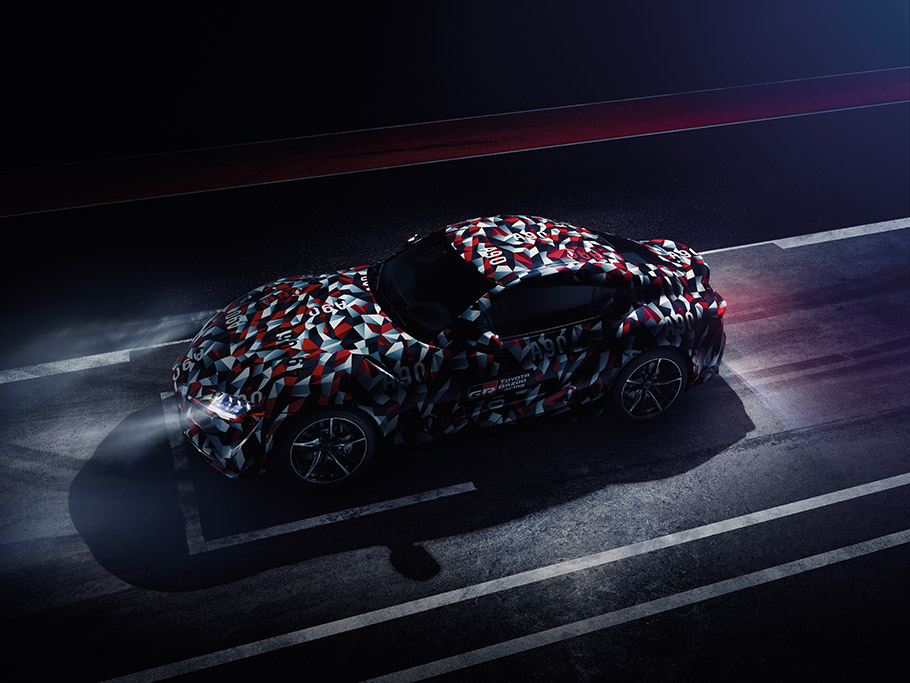 Fans of motorsport will have the chance to witness the unveiling of the new Toyota Supra prototype at this year's Goodwood Festival of Speed in UK. Chief engineer and master driver Herwig Daenens will also take a ride with the vehicle and as always will climb Goodwood's iconic hill.
This particular debut of the Supra follows brand's commitment to revive some famous and beloved models and as it seems, Toyota has also confirmed that the new sporty Supra will be available for order in the first half of 2019.
What we know so far in terms of specs and drivetrain, the new Supra will feature a front mounted in-line six-cylinder power unit that delivers power to the rear wheels and provides enhanced sporty character. However, everything else remains secret – styling, changes, engineering solutions and utility features. And yet there is a glimpse of what we should expect: the vehicle is covered in black, red and white colors of Toyota GAZOO Racing.
SEE ALSO: Prior Design creates exclusive body kit for Mercedes-AMG GT S
As you might remember, Toyota GAZOO Racing team has created the GR Supra Racing Concept and has unveiled it at the Geneva Show as a mark to where the Supra production should be taken. GAZOO Racing also runs three agile Yaris WRC vehicles in the World Rally Championship and a sexy TS050 Hybrid car that recently claimed a historic one-two victory in 24 Hours of Le Mans race.
Source: Toyota