Vauxhall Offers The Most Low Emissions Models
The current financial situation means that fleet managers are scrutinising costs even more closely than usual, with concerns including high fuel prices and increasing environmental pressures. With this in mind, Vauxhall is offering fleet customers more choice than any other manufacturer to reduce their environmental impact, with more than 366 model variants to choose from with carbon dioxide emissions of less than 160g/km.
With Vauxhall's huge range of low emissions models, there's never been so much choice for customers wanting to go green.
Astra ecoFLEX The Astra ecoFLEX is already available from GM UK Fleet, in a range of trim levels, including the Life (air conditioned), Club, SXi and Design variants across the Astra Estate, Sports Hatch and 5-door hatch range.
The Astra ecoFLEX's 1.7CDTi 16v 110PS common rail turbo diesel engine is coupled to a 6-speed transmission and has a diesel particulate filter to reduce its emissions.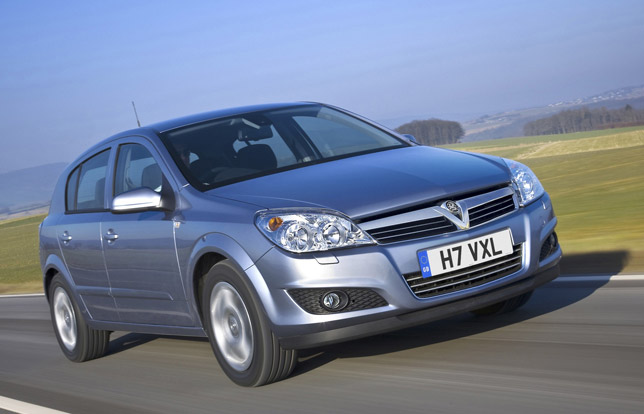 All models across the Astra ecoFLEX range emit just 119g/km CO2, meaning they fall within the lowest, 13 per cent diesel band for Benefit-in-Kind (BiK) tax. Cost efficiency is also improved, as the ecoFLEX models achieve fuel economy of 62.8mpg on the Combined cycle.
Corsa and Agila The Corsa and Agila models are also available in the ecoFLEX range and again are in the lowest 13 per cent diesel band for BiK, with the Agila 1.0i 12v model falling into the lowest 10 per cent petrol tax band.
The Corsa SXi and Design models are now available with a 1.3CDTi 16v (75PS) engine (119g/km) supplementing the existing Life and Club ecoFLEX models, and the ecoFLEX badge will now feature on the Agila 1.3CDTi 16v diesel (120g/km) and 1.0i 12v petrol models (120g/km).
New Insignia ecoFLEX Joining the ecoFLEX range in summer next year will be the new Insignia, European Car of the Year 2009. Retaining the performance of the standard 2.0CDTi model and producing the same 160PS, the Insignia will see a drop in emissions to less than 140g/km – down from 154g/km for the regular model.
The Insignia ecoFLEX will still be capable of 0-62mph in 9.5 seconds with an overboost function that increases torque from 350Nm to 380Nm for up to 15 seconds.
In addition, the Insignia's drag coefficient has been reduced to just 0.26Cd and low rolling resistance tyres are fitted.
Capital Allowances Looking ahead, it's worth bearing in mind that with effect from 1 April 2009 (for Corporation Tax Purposes) and 6 April 2009 (for income tax purposes) the capital allowance treatment of business cars will be reformed. For example, expenditure on cars with CO2 emissions above 160g/km will attract a 10% writing-down allowance (WDA) whereas expenditure on cars with CO2 emissions of 160g/km or below – like Insignia, Astra, Corsa and Agila ecoFLEX models – will attract a full 20% WDA.