2012 Fisker Karma Price - €85 500
Fisker Automotive has announced the all-new 2012 Karma coming with exclusive interior.
Fisker Karma EcoStandard™ and EcoSport™ now include seats, steering, dash, door-casings and centre-console trim wrapped in low carbon leather.
The four-door Karma coupe can accelerate to 60 mph in just 5.9 seconds and to achieve an impressive consumption of more than 100 miles per gallon and 83 g/km CO2 emissions. 2012 Karma is priced at €85 500.  Bridge of Weir will also go on to supply low-carbon leather to the full Fisker range, including the recently announced Surf model.
With a production process supported by Bridge of Weir's innovative new thermal energy plant in Scotland, Fisker vehicles can boast that even the interior leather is low carbon and manufactured with zero waste.  Opened in 2010, the thermal energy plant is the only one of its kind in the world leather industry, and takes what was previously waste sent straight to landfill and converts it directly to energy for heating the huge volumes of recycled water required in the manufacturing process.
"Bridge of Weir produce the finest leather I have seen in a car, and now that they can do this with zero waste, their low-carbon leather just had to feature in Fisker cars.", finished Henrik Fisker, Fisker Automotive co-founder, CEO and executive design director.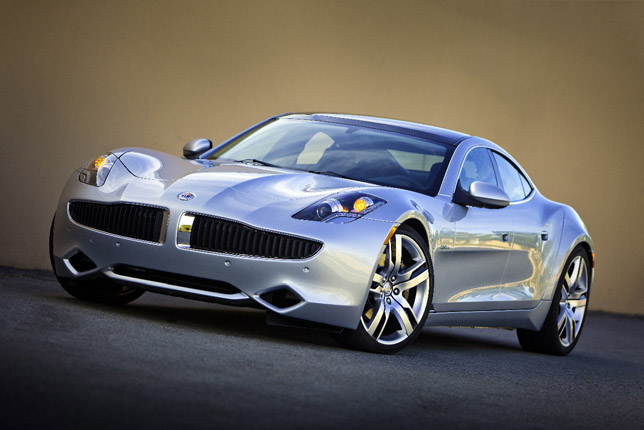 Source: Fisker