Fisker Atlantic Ahead of NYIAS
Official news from Fisker – the Atlantic concept/prototype as seen before its debut at the New York International Auto Show in a few days. It's design is said to be drawn from nature and there's some talk about crouching tigers and what not. But to be honest it doesn't look much different from the Karma, does it? The good news is that it is also as clever as the Karma.
It will be a four-door saloon aimed at families who "want to drive an impactful, high-end vehicle while making a positive statement about responsibilities". For a driving force, the Atlantic will be using Fisker's second generation EVer drivetrain – a plug-in hybrid that's being charged by a four-cylinder gasoline engine. No words on performance yet.
In terms of design feats, the Altantic's glass roof is interesting. It has a 'spider' rigid construction designed to withstand great stresses which can come in handy for future safety tests. The door handles of the rear doors are hidden away within the C-pillars so that you or I can fool people into thinking "That's a coupe we have here. The person inside must be cool and slim and smart". The taillights are the only other distinctive feature that prevents me for confusing the Atlantic with a Karma – sleek streams of LED clusters. It actually looks kind of nice.
More information on this will be available within a few days probably.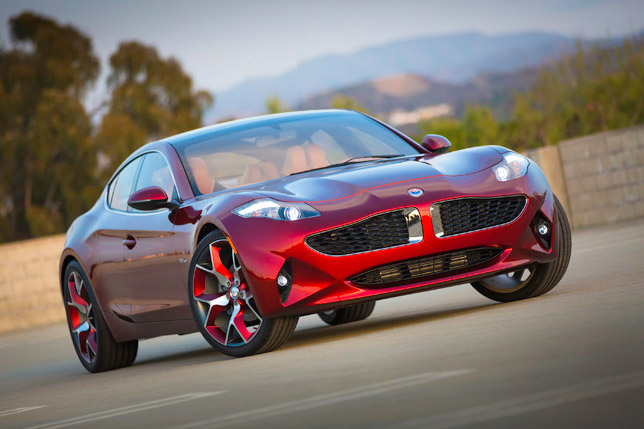 Source: Fisker