2012 Volvo S80, V70 and XC70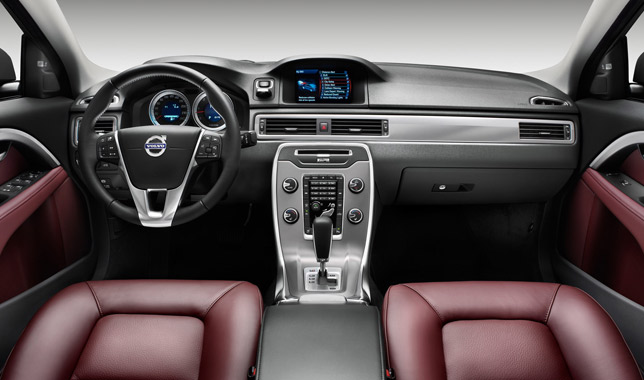 Volvo has just announced upgraded, 2012 model year versions of its Volvo V70, XC70 and S80 models, which now include number of new, high-tech features aimed at satisfying even the most exacting and fastidious buyers.
One of the highlights among the newly added features is the Volvo's user-friendly Sensus infotainment system, which not only offers drivers safer and more comfortable driving experience, but also refined drivelines with higher performance and lower fuel consumption.
Stefan Jacoby, Volvo Cars' President and CEO, shares: "These cars mark yet another step forward in our determination to be the brand that best interprets what buyers of modern prestige cars want. Concern for the individual's well-being is the very core of our Scandinavian origin. On this basis we create a logical, intuitive and ergonomically optimised driver's environment that promotes a feeling of relaxed control."
For the new, 2012 model year, Volvo has also fitted the Volvo V70, XC70 and S80 with higher performance versions of the five-cylinder D5 and D3 turbodiesel power plants, showcasing an increase from 205 hp/420 Nm to 215 hp and 440 Nm in the D5 unit. Fitted with a manual gearbox, a Volvo S80 D5 estimates an incredible fuel consumption of just 4.9-liters/100 km (Combined), corresponding to 129 g of CO2 per kilometer.
A Pedestrian Detection with Full Auto Brake, an adaptive cruise control and City Safety system are also new on the three Volvo models.
Cosmetic improvements on the 2012 Volvo V70, XC70 and S80 include:
New body colours Biarritz Blue (V70 and S80) and Twilight Bronze (XC70)
Redesigned headlamps. Active Xenon lights are optional
LED turn indicators integrated into the door mirrors (V70 and S80)
Two new wheel designs for the V70 and S80 and one for the XC70
Inside the passenger compartment there are two new highlight colours for the upholstery: Sangiovese Red (V70 and S80) and Blond (V70, XC70 and S80)
In addition there is a new three-spoke steering wheel, enhanced decor inlays and redesigned interior lighting
Source: Volvo