2013 Peugeot 2008 - More than an urban Crossover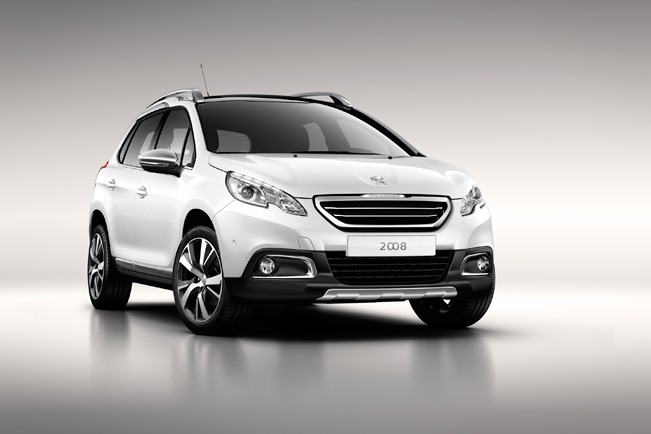 Peugeot has officially announced the new 2008 urban crossover. The vehicle will make its appearance at the 2013 Geneva Motor Show in March. The car is in the same class as Nissan Juke.
The 2008 is based on Peugeot 208. It is 4160mm long, which is 25mm longer than the Juke. The exterior reminds to 208 a lot. The front and rear lights are identical as well as the front grille. The difference is the ride-height as well as the driving position. Both are raised in order to get better view, comfort and more safety. An innovation is a complete body kit including new bumpers and side skirts.
The 2008 rolls 17" wheels fitted with low-profile tires. It is interesting that the car won't get AWD, so this may hurt the off-road capabilities. Still, there will be a "Grip Control" traction control, which is the same one found in the larger 3008.
The engine range will include a new three-cylinder 1.2 liter turbocharged petrol. The diesel variants are two - a 1.4 liter HDI and a 1.6 liter HDI. The emissions will be below 100 g/km of CO2.
Stay tuned for full information and prices.
Source: Peugeot