2014 Chevrolet Camaro Convertible - EU Price €44,990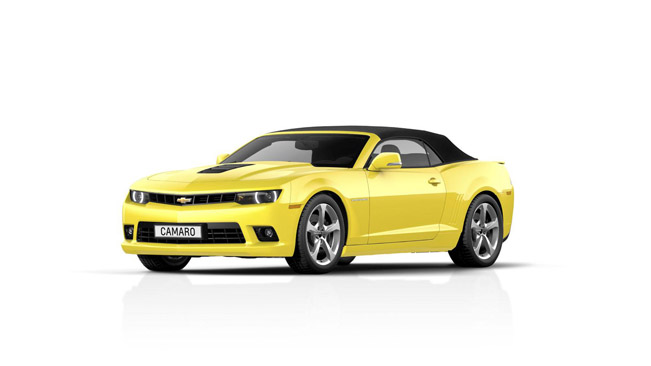 Chevrolet has announced the 2014 Camaro Convertible, which will make its official debut at the 2013 Frankfurt Motor Show. The new Camaro is expected to hit the market in the end of this year with German pricing starting from €39,990 for the coupe and €44,990 for the convertible.
The 2014 Camaro Convertible has new front and rear bumpers, revised front grille and new head- and taillights. The stylish car also has a new MyLink infotainment system with a 7" touchscreen display and Bluetooth/ USB/AUX connectivity.
The European version is powered by a 6.2 liter naturally aspirated V8 with 432HP (318 kW) and 569Nm (420 lb-ft) of torque. 0-100 km/h in 5.2 seconds for the coupe and 5.4 seconds for the slightly more heavier convertible.
"Camaro has always been associated with iconic design, high performance and driving fun, and we are particularly proud of the new coupe and convertible models," said Dr. Thomas Sedran, President and Managing Director, Chevrolet Europe.
"They incorporate new high-tech features that add extra convenience and give customers even more value for their money", he added.
Source: Chevrolet