Alfa MiTo MY2011
Alfa Romeo has announced the new MiTo MY2011, which is significantly improved compared to the predecessor. The new one includes higher standard specifications, and a new congestion-busting sub-100g/km CO2 model.
The new MiTo will feature the Sprint trim level, which will replace both Turismo and Lusso. Entry level versions are now known as Progression, and Distinctive and Quadrifoglio Verde versions replace Veloce and Cloverleaf.
The prices are also reduced and now Alfa MiTo is priced at just £12 250 OTR for the entry level 1.4 8V Progression. The top of range 1.4 TB MultiAir 170BHP Quadrifoglio Verde is priced at £17 955 OTR.
The engine range will feature three new engines:
1.4 8V with 78BHP with and Start&Stop as standard
1.3 JTDm-2 with 85BHP and just 95g/km of CO2
Distinctive and Quadrifoglio Verde levels will now include Cruise Control, Sports pedals and rear parking sensors as standard.
The new MiTo is available in Metal Bronze finish with special Sprint Bronze upholstery. The model was previewed at the 2011 Geneva Motor Show.
Alfa MiTo MY2011 Price List:
| | | | | | |
| --- | --- | --- | --- | --- | --- |
| | Basic Price | VAT | Total Price | OTR Charges | Total OTR |
| 1.4 8v 78 bhp Progression | £9,703.72 | £1,940.74 | £11,644.47 | £805.53 | £12,250.00 |
| 1.4 8v bhp Sprint | £10,287.06 | £2,057.41 | £12,344.47 | £805.53 | £12,950.00 |
| 1.4 TB MultiAir 105 bhp Sprint | £11,028.72 | £2,205.74 | £13,234.47 | £720.53 | £13,955.00 |
| 1.4 TB MultiAir 105 bhp Distinctive | £12,028.72 | £2,405.74 | £14,434,47 | £720.53 | £15,155.00 |
| 1.4 TB MultiAir 135 bhp Distinctive | £12,787.06 | £2,557.41 | £15,344.47 | £805.53 | £15,950.00 |
| 1.4 TB MultiAir 135 bhp ALFA TCT Distinctive | £13,870.39 | £2,774.08 | £16,644.47 | £805.53 | £17,250.00 |
| 1.4 TB MultiAir 170 bhp Quadrifoglio Verde | £14,362.06 | £2,872.41 | £17,234.47 | £720.53 | £17,955.00 |
| 1.3 JDTM-2 85 bhp Sprint | £11,537.06 | £2,507.41 | £13,844.47 | £805.53 | £14,450.00 |
| 1.6 JTDM-2 120 bhp Distinctive | £13,370.39 | £2,674.08 | £16,044.47 | £805.53 | £16,850.00 |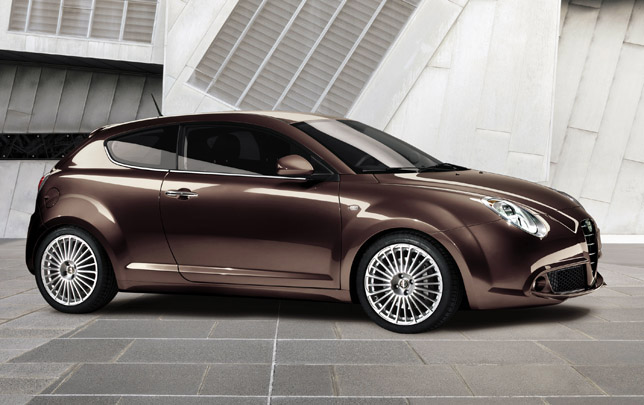 Source: Alfa Romeo