Ferrari 458 Speciale at Fiorano Circuit [video]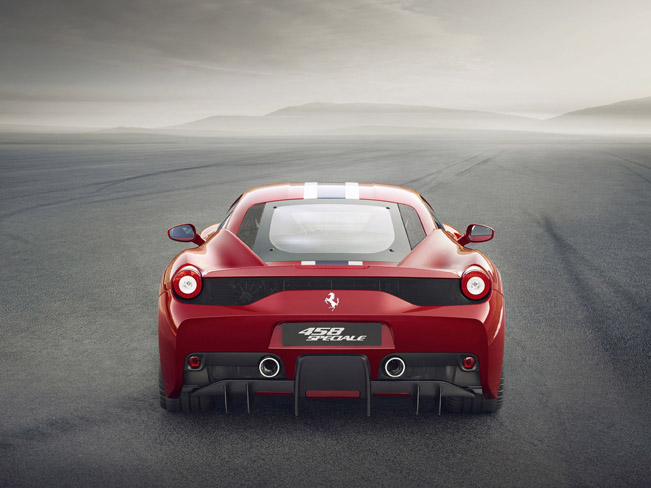 Ferrari 458 Speciale was tested by Raffaele De Simone at the Fiorano race circuit. The test driver had the opportunity to enjoy the most powerful Ferrari V8 engine. He explained some the highlights, while driving at decent speeds.
The 458 Speciale is powered by an upgraded 4.5 liter naturally aspirated V8 engine – 605HP (445 kW) and 540Nm (398 lb-ft) of torque. This is an increase of 35HP over the normal version. The engine is mated to an improved dual-clutch transmission. 0-100 km/h in 3.0 seconds and a top speed of over 330 km/h (205 mph). A lap around Fiorano in 1 minute and 23.5 seconds.
Enjoy!
Source: Ferrari via Youtube