Project Blue Deluge: iND BMW F10 M5 In Yas Marina Blue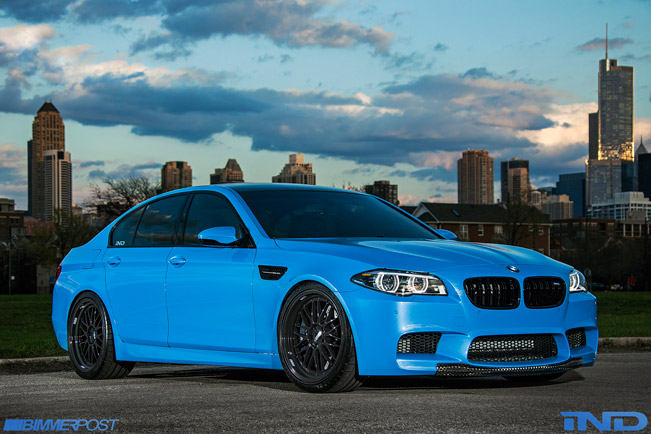 iND BMW F10 M5 comes in exquisite Yas Marina Blue exterior paint scheme and we must say it looks incredibly beautiful! IND made its own initial testing of the M5. The tests proved that this car is an incredibly competent track monster, and at the same time docile and polite street car. The staff at IND re-tooled the M5 project to what it is today: a street-driven, turn key test bed for all of the best components available for the F10 M5.
They have kept many of the original components: AMS downpipes, the larger AMS-built turbos, the KW 3 way adjustable ClubSport coilovers. One of the changes made include a raise in the height of the car for a more easy to use ground clearance.
In addition, they have reinstalled the original BMW interior and have removed the roll bar. After that, the tuners repainted the car in BMW's amazing Yas Marina Blue finish. This led to the removal of this BMW's racing livery inspired design.
What is more, this version of IND's M5 also includes additions such as an RKP front lip and rear diffuser. This project is called Blue Deluge and is still in development. It aims to delivers what M5 is best at - a perfect performance at the race track on Saturday, while still taking the owner to the office on Monday.
Source: iND