Toyota Teases 2016 Tacoma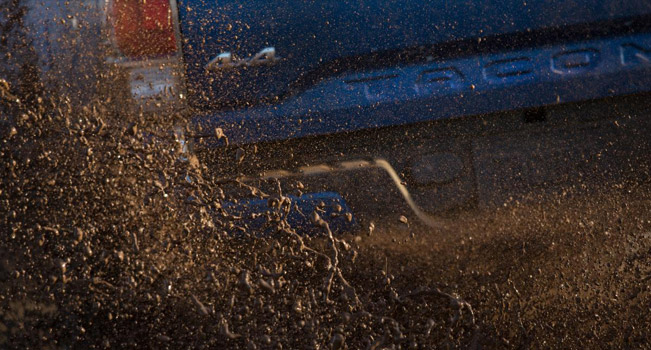 Toyota will roll out the 2016 Tacoma model at the 2015 North American International Auto Show in Detroit. The event will start on 12th of January and this is where we will get more details around the vehicle since they are extremely scarce. What the Japanese company has just told us is that the new vehicle will raise the bar again and take everything to the next level.
2016 Tacoma is readied to set new benchmark for midsize pickups … in terms of performance. Thanks to its heritage of confident capability and unbreakable attitude, this new model promises more off-road prowess than ever!
The teaser image released along the minute information, tells us also very little. We see the Tacoma "bathing" in mud. We can actually see only the tailgate of the truck and the left taillight. The new Tacoma will also feature its name on the tailgate as well as the signification that it has 4x4 driving configuration.
We assume the new model will look like all the new midsize trucks, especially like those recently introduced TRD Pro Series. At last, there will be two key pickup trucks to be unveiled. Next to the 2016 Tacoma, Detroit will also celebrate the introduction of the powerful 2016 Nissan Titan.
The adventure has just begun.
Source: Toyota