2011 Volvo S80 Executive
The new Volvo S80 Executive features unique details and a very rich content that reinforce its position as Volvo Car Corporation's top-of-the-line saloon.
"Both cars are designed around the growing number of people who appreciate the possibility of tailoring their cars to suit individual tastes. The Executive version of the S80 radiates exclusive luxury while our R-Design models are developed for buyers who want an extra sporty look," commented Lex Kerssemakers, Senior Vice President Product Strategy and Vehicle Line Management at Volvo Car Corporation.
2011 S80 is the most exclusive Volvo saloon model. It boasts sophisticated comfort and sober Scandinavian design.
The interior comes with an instrument panel top in leather, available in espresso brown or off black. There are also ventilated soft leather seats with massage function, leather door panels, an integrated analogue clock on the instrument panel and the aluminium centre consol storage.
The extra thick carpets reinforce the sober impression. You can opt for a fridge in the rear seat, combined with a set of Swedish crystal glasses.
2011 S80 Executive comes with the latest Sensus infotainment system including a 5" or 7" colour screen in the upper part of the centre stack.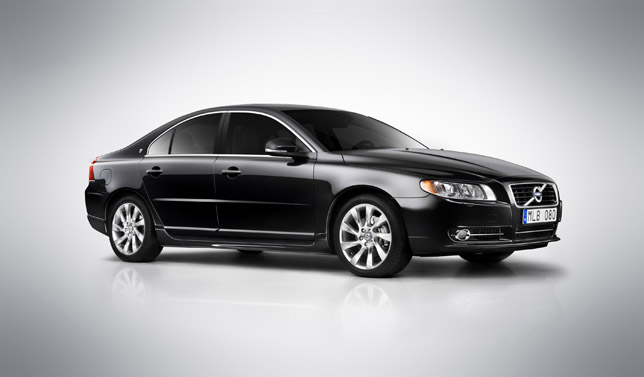 Source: Volvo