Toyota KIKAI: Steampunk and the Beauty of Metal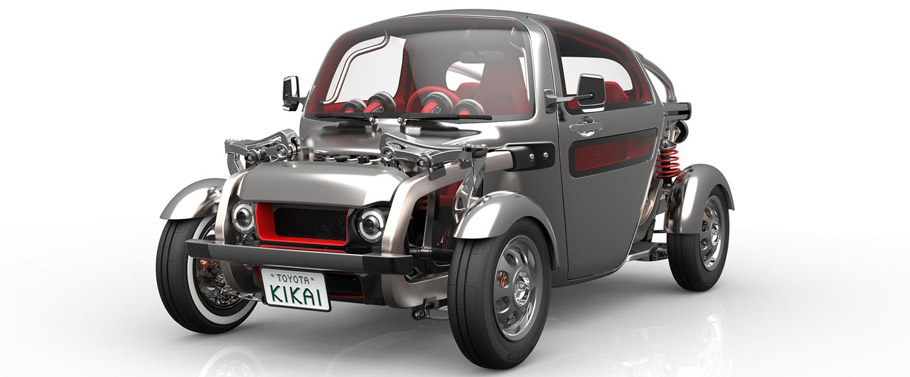 Toyota team continues to impress its audience with even more interesting vehicles. Furthermore, Toyota engineers make us believe that all the dedication and hard work put on creating the perfect machine makes us fall in love with these creations of art. And now the crew has created a special concept vehicle, known as Toyota KIKAI.
Innovation in style
The unique vehicle takes the machinery that is usually hidden under the hood and makes it open, so everyone can relish the beauty of craftsmanship. And by directly exposing the drivetrain system in this way, all the inner intricate components automatically become part of the exterior styling. Indeed, the fuel tank, reserve tank and exhaust pipes are now part of the sweet visual of the concept.
SEE ALSO: Toyota Demonstrates A Vehicle From the Distant Future!
New ways of experiencing pleasure of driving
There is a small window at the driver's feet that serves as one more interesting part of the whole system of incredible design. It allows him to see the movement of the tires and suspension and the rush of sped along the road surface. In fact, the movements of the upper control arm are also visible. This features definitely bring incredible driving sensation and pleasure, but we do remind everyone that the driver must focus on the road ahead of the vehicle and should stay focused while driving. But yeah, it is cool to see how suspension works in real time.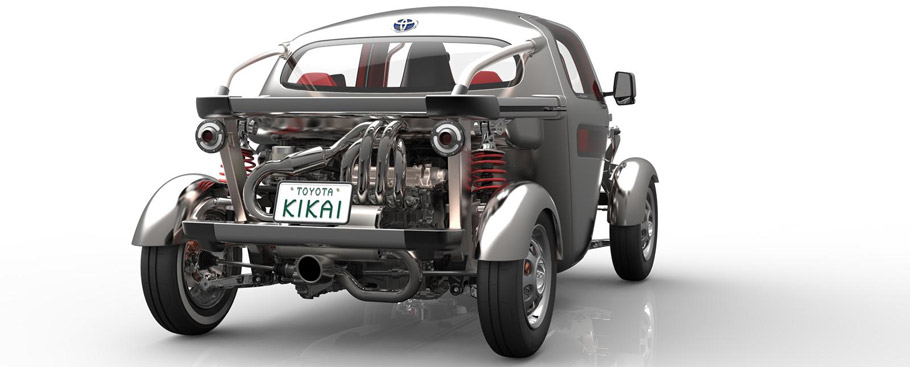 Enhanced comfort
This sweetie comes with well-placed seats, as the driver's seat is just above the heart of the vehicle. while the spacing between passenger is achieved by the triangular layout that creates a congenial in-cabin space. Furthermore, the expansive windows that reach up to the roof also contribute to the enjoyment o the landscape.
Toyota team decided that this time will go for that smooth steel sheet approach and giving that sorta steam-punky visuals. And as many times before, the team made its job perfectly.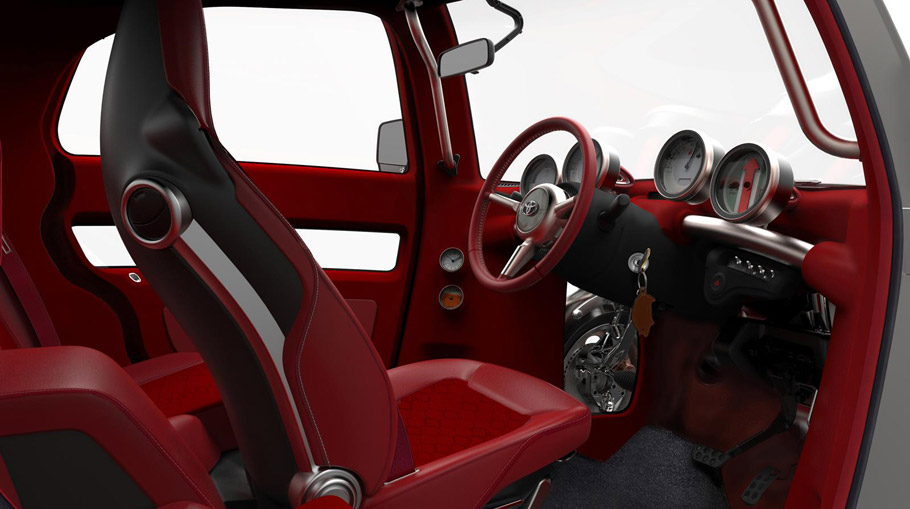 Source: Toyota