VW Introduces The Special Golf 40th Anniversary

Golf GTI, Volkswagen's iconic and popular "hot hatch" confidently and proudly steps into its 40th anniversary and in order to celebrate the wonderful event, VW reveals a special 40th anniversary edition. Already available for order, the Golf GTI Clubsport Edition 40 is here to show why this particular lineup has been kicking some serious ass for almost half a decade.
Exterior styling
For this special model, designers created a completely new front bumper, new side sills, rear diffuser and also a fresh multi-part roof spoiler. This sporty and aggressive appearance is finished with stylish 18-inch exclusive alloys. Sweet.
The front is not only beautiful, but also contributes to better air supply for the engine, aerodynamics and downforce, while the catches the eye with larger and multi-part roof edge spoiler and glossy black flaps on the tailgate.
Interior style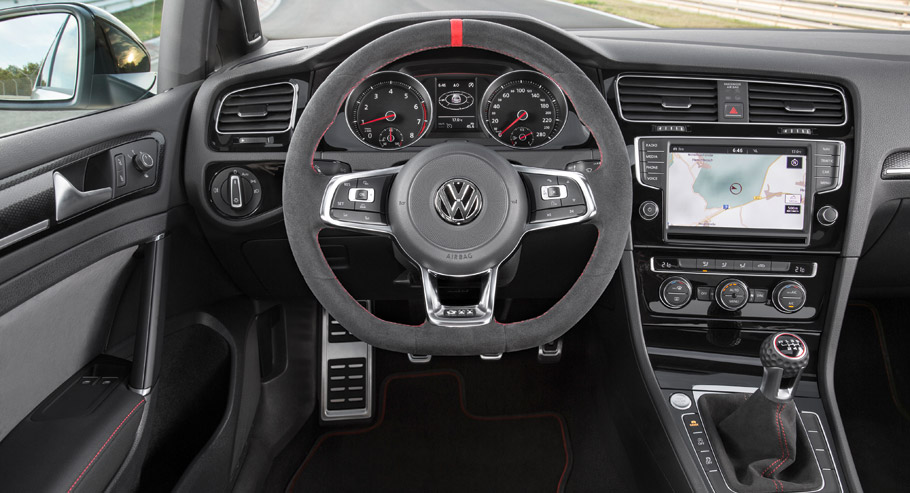 The special edition includes new details, along with many well-known features. Passengers will be delighted to see the ergonomic sporty seats and the tailor-made look with Alcantara, black cloth upholstery, red topstitching, gear knob in golf ball design and black headliner.
SEE ALSO: Volkswagen Showcases the Fresh and Muscular Tiguan!
Drivetrain system
Geared with a 2.0-liter turbocharged direct-injection power unit that delivers a total of 265hp (194kW), this would be by far the fastest Golf GTI produced so far. But this is not all. The engine itself is based on the 1,984 TSI unit that appears in the well-known and award-winning Golf R. It is a third generation EA 888 unit, offering some exclusive refinement and capabilities in order to ensure flexible and confident performance in any given road situation.
Top speed is limited to 279km/h (155mph) and the whole system contributes to 0-100km/h (62mph) run of just 6.3 seconds. Impressive, right?
Also, the special Golf is geared with sporty chassis with 15mmlower ride height, while the MacPherson suspension ensures precise and smooth tracking. The Anniversary model is available with DCC dynamic chassis control as an optional feature that adapts the high power potential.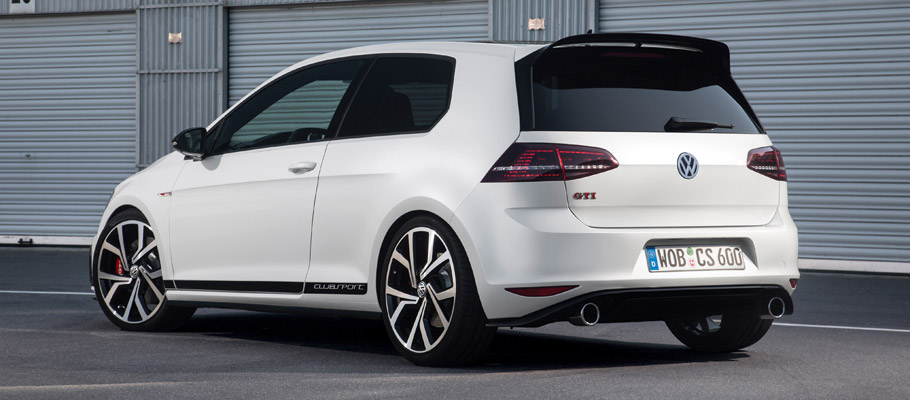 The special trim strips include Honeycomb 40 design with exclusive looks and premium feel. There are decorative features as the Alcantara trim on the gear lever, Alcantara-clad sport steering wheel and customized floor mats with red edging.
The special edition is already available for order, but if you are interested in getting one, keep in mind that the production is time limited and there will be no more than 1000 units available for buyers and enthusiasts.
Source: Volkswagen