Vauxhall 18-way adjustable ultimate hot seats
Vauxhall will introduce their most powerful Astra VXR at the Geneva Motor Show with front seats that are substantially lighter thanks to cutting-edge technology. The hot seats have a lower seating position and enhanced side support to cater for increased cornering loads.
The special technology includes an injection moulded sheet in the seat shells, which reduces their weight by 45% compared with a conventional shell. The sheet is filled with a composite material made from polyamide and fibreglass, and its strength and agility means that it only needs to be 2-3 mm deep, and therefore a lot lighter.
Bringing driver and front passenger lower to the Astra VXR's centre of gravity, the new seats are mounted 17 mm lower than in the Astra GTC, and 40 mm lower than in the Astra Hatch. In addition, the new seats can be adjusted up to 18 ways, depending upon specification:
•    Entire seat backwards and forwards (2) •    Entire seat upwards and downwards (2) •    Seat backrest forwards and backwards (2) •    Seat cushion angle adjustment (2) •    Seat cushion length adjustment (2) •    Four-way lumbar support adjustment (4) •    Adjustable side bolster support in back (2) •    Adjustable side bolster support in seat cushion (2)
Pneumatically adjustable cushions, found in the seats' flanks, add further levels of adjustability at the push of a button, and provide 'tailor-made' seating comfort and security normally reserved for competition drivers.
The new 2012 Vauxhall Astra VXR will come with extremely powerful engine with 280PS and 400Nm. It will also feature LSD on front wheels and Brembo brake system.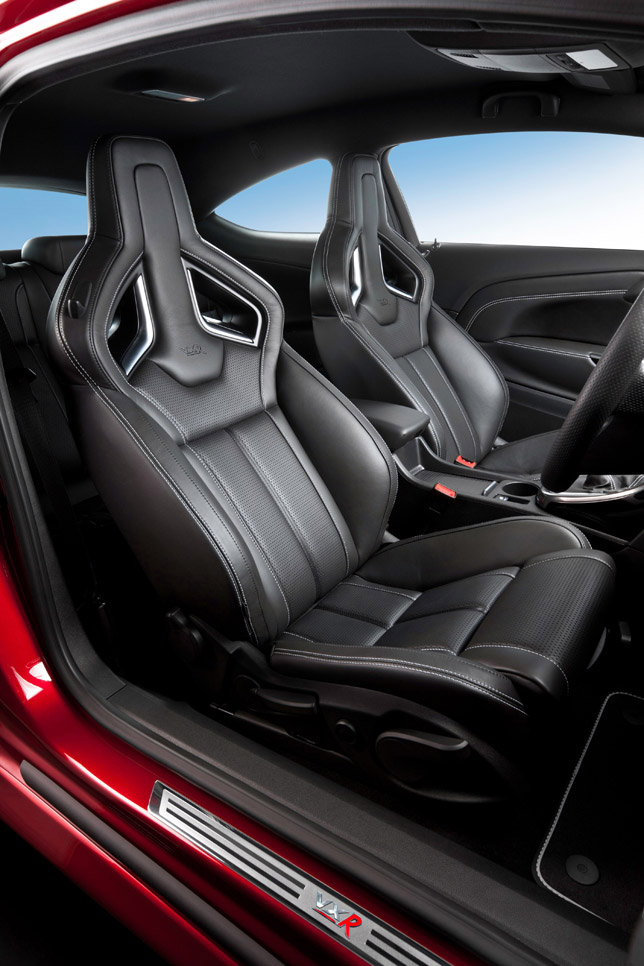 Source: Vauxhall