2012 Vauxhall Astra VXR - 280HP and 400Nm
The new Vauxhall Astra VXR is not only hot hatchback… It is extremely hot and brutal vehicle. 2012 Astra VXR will hit the market in the beginning of the next year as one of the most powerful cars in its class and the fastest production Astra in Vauxhall's history.
It is powered by the famous 2.0-litre turbocharged direct injection engine, which now delivers whopping 280PS (206 kW) and 400Nm (296 lb-ft) of torque. 0 to 100 km/h is not mentioned, but it will in less than 6 seconds, but the top speed is 250 km/h (155 mph).
2012 Astra VXR comes with unique chassis modifications, transforming it into a focused, high-performance coupe. It also comes with a specially developed mechanical limited slip differential, which grants maximum stability and grip at any conditions.
Other improvements include Brembo performance brakes and fully adaptive FlexRide system. In the Astra VXR, FlexRide features not only a Sport button, but a VXR button, offering drivers the choice of two, more focused stages of damper, throttle and steering control.
The aerodynamics include new front and rear bumpers, side skirts, an aerodynamic roof spoiler and two exhaust tail pipes in a trapeze shape.
The interior boasts bespoke performance seats with embossed logos in the backs, a flat-bottomed VXR steering wheel and upgraded instruments.
We can't wait to see the new Astra VXR in action!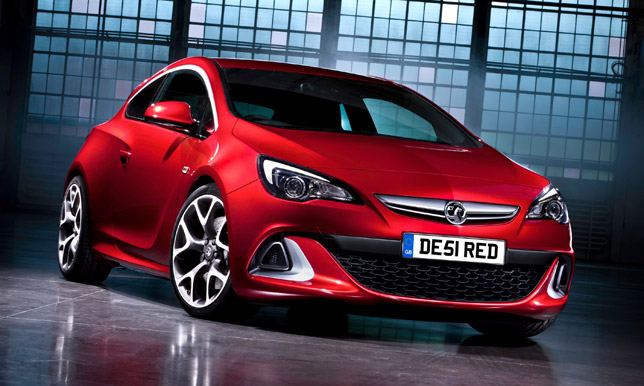 Source: Vauxhall